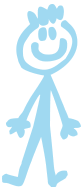 Every Child Deserves a Chance
Nearly 385 million children worldwide live in extreme poverty. They are denied proper nutrition, education and basic medical care. Among them it is estimated that 93 million are disabled and 130 million are orphaned. These children are among the most marginalized population. They wake up to hunger, sickness and despair. Who will help them?
One child dies every four seconds from hunger and easily treatable illnesses and ignorance. Join us to create change one child at time.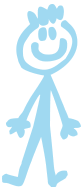 VISION
Our Vision
A world in which all children are valued and respected.
MISSION
Our Mission
Provide the most vulnerable children in the poorest countries an opportunity for a better future by providing medical care, nutrition and education.
Our goal for the future is to make an impact in 10,000 children's lives by 2030!
IMPACT
Our Impact Stories
VOICE
Our Voice
"Working with children with disabilities in Haiti has been both uplifting and deeply rewarding. They have so little yet their lives are full. They are filled with hope and you see the joy in their faces every time they accomplish something new. They bring smiles to our faces too and I feel blessed to be with them."
ASHLEY KAHILA, Physical Therapist at Respire
"My wife and I felt a calling to Haiti in 1992 to serve deaf children but soon realized that we had a much larger calling. The needs were so great and we could not turn our backs on the orphans in the streets. God led the way and soon we had an orphanage, a school for the deaf and a primary school for nearly 300. I don't look back, only forward to what can we do next."
PASTOR GENADA, Divine Grace Ministries
PARTNERS
Our Partners