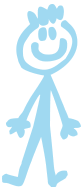 Every Child Deserves a Chance
Nearly 385 million children worldwide live in extreme poverty. They are denied proper nutrition, education and basic medical care. Among them it is estimated that 93 million are disabled and 130 million are orphaned. These children are among the most marginalized population. They wake up to hunger, sickness and despair. Who will help them?
One child dies every four seconds from hunger and easily treatable illnesses and ignorance. Join us to create change one child at time.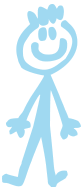 VISION
Our Vision
A world in which all children are valued and respected.
MISSION
Our Mission
Provide the most vulnerable children in the poorest countries an opportunity for a better future by providing medical care, education and nutrition.
Our goal for the future is to make an impact in 10,000 children's lives by 2030!
Projects
Our Projects
OUR DIFFERENCES WILL HELP US PROTECT, EMPOWER AND ADVOCATE FOR 10,000 AT-RISK CHILDREN LIVING IN EXTREME POVERTY BY 2030.
of your donation goes to the project of your choice.
The Physical Therapist, Ashley Kahila, is going to share two of her incredible life changing stories of the children she works with. She describes her job at Respire therapy program as a beautiful burden God has placed upon her and she says "I am forever grateful for Him and will continue to do His work here in Haiti for as long as God says."
JUDY
The Physical Therapist, Ashley Kahila, is going to share two of her incredible life changing stories of the children she works with. She describes her job at Respire therapy program as a beautiful burden God has placed upon her and she says "I am forever grateful for Him and will continue to do His work here in Haiti for as long as God says."
Default Title